LexiPoSH implements best practices to protect corporate ethics empowers the employees and keeps them informed. It protects the organization from reputational damage and possesses expertise in case management and incident management.
External Member Empanelment
1. Appointment of External Member
The Act mandates an external member on the constitution of an Internal Complaint Committee (IC). LexiPoSH provides an experienced lawyer specialized in this domain of work, who possesses in-depth knowledge about the Act, and understands the organization's structure, privacy policies, and its requirements.
2. Guidance on Compliance of the provisions under the Act
LexiPoSH extends support in fulfilling the compliances under the Act. It ensures the trust of all stakeholders of the organization and upheld corporate ethics.
3. Audits for PoSH compliance
Policy Drafting and Review
1. Drafting of Policy
The perfect blend of the organization's culture and its amalgamation with the provisions of the Prevention of Sexual Harassment (Prevention, Prohibition, Redressal) Act, 2013 is where our expertise lies. Drafting policies in alignment with them is always our motto.
2. Reviewing the Policy
It is a best practice to keep the policy in consonance with the prevalent environment, situation and times. LexiPoSH fulfills this requirement, it reviews policy from time to time and ensures a secured work environment.
1. Case Management
LexiPoSH assesses the client's needs in conducting inquiries. It handles the case sensitively aligning the legal framework, the organizational policies, and the psyche of the complaint/respondent.
2. Incident Management
LexiPoSH assists the organization in the detection of the problem, its assessment, and countermeasures taken to avoid such precarious situations in the future.
Workshops and Training of Employees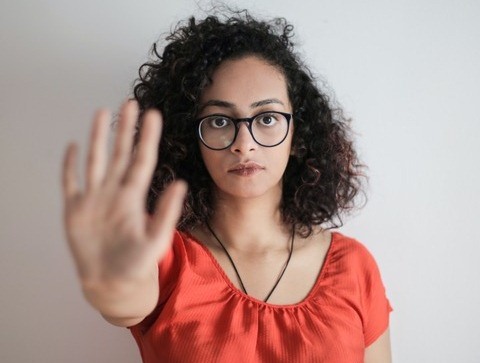 1. Equipping the IC members for their performances
The Internal Committee members impaneled are to be equipped with the knowledge of the law, policy, their roles, and task. LexiPoSH conducts workshops to upskill the IC members and keep them abreast with the latest changes in regulations.
2. Clinics to ameliorate the IC members skills
LexiPoSH conducts workshops to enhance the existing knowledge of IC members, and keep them informed about the law and the industry best practices. It keeps them prepared to handle any situation of sexual harassment efficiently.
3. Realization sessions for employees for a safe workplace
Zero tolerance and a safe environment are the mission of each organization. LexiPoSH conducts awareness sessions to keep the employees informed about the prevention of sexual harassment at the workplace and assists the organization to achieve its mission.
+91 9869253508
 Chamber 005 AB, Ground Floor, 32, Rajabahadur Mansion, Ambalal Doshi Marg, Near Stock Exchange, Fort, Mumbai-400023
708, Ecostar Premises Society Ltd., Vishweshwar Nagar, Off Aarey Road,Goregaon East, Mumbai 400063.